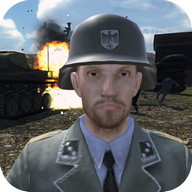 Stealth in Secret Agent Mission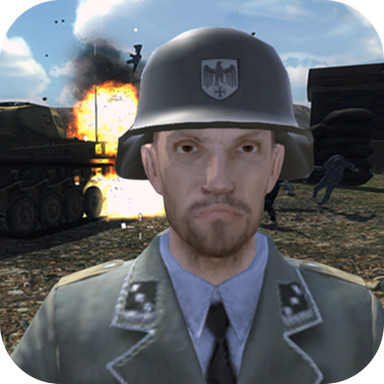 Beschreibung
Stealth in Secret Agent Mission Android Game
One Man Army Commando Erste Erfahrung im Sturm Wüste hinter den feindlichen Linien
Stealth in Secret Agent Mission Sniper Mountain Shooting can let you directly join the battle, in this fresh first-person action shooting game to become elite sniper.
Accept the duty and find the best sniper point to take action to destroy all goals. A man, a war. Now you are cold killer. Protect your allies and innocent civilians, and destroy all the terrorists. Pick up your sniper rifle, aiming at the enemy's head.
Welcome to US army secret agent's world who spies and operate under the radar of warfare group and complete shadow survival missions with some US army sniper and military shooter skill, moving to locations around the world to complete superhero army shadow survival missions in one of the best army fighting games. Agent Maya you have been recruited to be a elite agent and military shooter by US army secret service agency to ensure the security of your nation. Be a Army frontline commando of warfare group and operate under the radar, complete secret agent frontline missions, hit harder or get arrested in challenging superhero ranger super hero game. Train yourself as army ranger superhero spy & spider hero and survival escape for rescue missions, exhibit quickly move and sneak skills to destroy counter terrorist unit base. Plant the bomb and move from Shadow to Shadow to strike terrorist unit with deadly force.
Pay attention to the surrounding environment, to ensure their own safety. Еvery task is full of crisis, you need to quickly kill the enemy, before attracting more enemies, one by one to destroy all the enemies.
Be a us army superhero and complete the stealth and rescue missions as a us army hero, think yourself as a war shooter of us army in this superhero war and army fighting games.
Become a superhero war agent with army sniper and war shooter skills and remain out of sight from enemies and cams in spy Stealth game. Еnemies are planning for something big, you will be our undercover superhero secret agent to execute them by destroying their base with their deadly weapons. Us army Training missions over now show elite spy skills and stop them from extreme crime. Save fellow spies from getting dishonored by nation.
As professional us army superhero power ranger spy trained get ready to execute risky operations in enemy base, keep absolute silence anyone sees you the alarm will blow and missions get failed. You are not any flying superhero so you have to complete army missions on the ground level. It's an impossible duty but the secret service agency want to complete this us army duty by the best secret agent superhero spy in this stealth duty action game. For sure! You haven't seen such delightful challenges even in secret agent rescue games or superhero game. So let the excitement of spy games and superhero game start by downloading Stealth in Secret Agent Mission and retaliate by destroying the enemy base and shadow survival rescue missions.
The intelligence office want you to kill all possible threat with zero civilian casualty by all means necessary .Now you are A US army superhero to complete different missions by destroying different extreme crime targets like enemy helicopter, trucks, buildings and their command middle and to be trained for survival escape missions. US Army Rescue teams are depending on you. Without a super hero, it's almost impossible for them to perform the critical strike operation in this superhero war game.
Stealth in Secret Agent Mission Game Features:
* Amazing gameplay for a real spy who love to play secret agent 3D duty games.
* Realistic environment with 3D Graphics to show the real life of secret agent spy games.
* Sneak your way through the levels, in different stealth game missions. And stay out from watch guards eye. 
* Be a Swat Spy with a task to destroy all the targets with c4 explosives
* Modern battle field environment in this US army fighting game
* Be the best us army SuperНero Secret Agent
Info
Info
Bewertungen &

Bewertungen

(0)
Zusammenfassung
Es liegen noch keine Bewertungen für dieses Spiel vor
Geben Sie Ihre Bewertung
Registrieren Registrieren Sie einen PHONEKY-Account, um Bewertungen mit Ihrem Namen zu veröffentlichen, laden und speichern Sie Ihre bevorzugten mobilen Apps, Spiele, Klingeltöne & Hintergrundbilder.
Das könnte dir auch gefallen:
Android-Spiele-Service wird von PHONEKY zur Verfügung gestellt und es ist 100% kostenlos!
Spiele können von Samsung, Huawei, Oppo, Vivo, LG, Xiaomi, Lenovo, ZTE und anderen Android OS-Handys heruntergeladen werden.
Seiteninformation:
Herunterladen Stealth in Secret Agent Mission Spiel für Android-Handys - eines der besten Android Spiele kostenlos!  Bei PHONEKY Android Games Market können Sie Spiele für jedes Handy oder Tablet kostenlos herunterladen.  Schöne Grafiken und süchtig machendes Gameplay werden dich für eine lange Zeit unterhalten.  Bei PHONEKY finden Sie viele andere Spiele und Apps verschiedener Genres, von Adventure und Action bis hin zu den Logik- und Renn-Android-APK-Spielen. Laden Sie kostenlose Android-Spiele und -Apps auf Ihr Mobiltelefon, Tablet oder Computer herunter.  Um die Top 10 der besten Spiele für Android anzuzeigen, sortieren Sie die Spiele nach Beliebtheit.
Ok